NEW!

**

Extracorporeal Blood Oxygenation
(EBOO)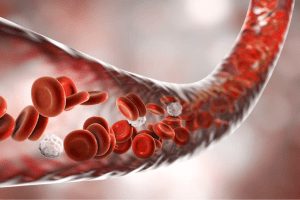 EBOO is a dialysis machine that cleans the blood through a filter. Blood proteins and fats easily pass through the filter but if they are loaded with toxins, pesticides, infections, and chemicals they get stopped by the filter. Depending on your diet and lifestyle we all have these in our blood and should get rid of them.
The EBOO improves blood flow, cellular healing, and cellular oxygen utilization. Clinical studies suggest that EBOO activates an immune response to infectious disease by stimulating it to kill viruses, fungi, and pathogenic bacteria. It also improves the utilization of oxygen within the cells which reduces ischemia in cardiovascular diseases. It can also release growth factors to help regenerate damaged joints and deteriorated discs.
( Dr. Minkoff  2021 )*
 We can provide supplies & IV bags to licensed medical professionals, curbside. (Call for details)*
Intravenous
STEM CELLS
Cord Blood Stem Cell Therapy
Insurance Coverage
Health Saving Plans
Flex Programs
6-month 0 interest Financing
Time Crunch Treatments
Not enough time for a full treatment?  Have to head off to a meeting, or catch a flight?
An Intravenous Push may be more accommodating.  They take only 10 minutes and can get you on track to feeling great.  They are also half the cost of a full IV.

At IV Therapy Houston, we specialize in intravenous (IV) nutrition.   Intravenous (IV) nutrition is a method of feeding vitamins, minerals, and other natural substances directly into a patient's bloodstream. Bypassing the digestive system is the main advantage of IV nutrition. When substances are given orally they must be processed through the stomach and the intestines. Many substances may be rendered inactive in the digestive tract, or may not be well absorbed due to poor intestinal function. By directly administering nutrients to the body higher than normal blood levels can be achieved. These increased levels can provide an immediate therapeutic response by correcting deficiencies that may arise from a disease state.
Scientific research has demonstrated that a variety of conditions can benefit from the use of IV nutrition. A few of the conditions that may be helped using IV nutrition techniques include hypertension, COPD, asthma, fibromyalgia, chronic fatigue syndrome, diabetes, hepatitis, and even the common cold.
All of the intravenous protocols used at IV Therapy Houston have been thoroughly researched and have been shown to be effective in the treatment of certain conditions. By practicing this type of "evidence-based medicine" we can custom tailor our IV infusions to ensure maximal effectiveness combined with minimal side effects.