ingredients..
Your life, just got better!
Adenosine monophosphate (AMP)
Adenosine monophosphate (AMP) is an intermediary substance formed during the body's process of creating energy in the form of adenosine triphosphate (ATP) from food.
Usage:
Weight loss, photo sensitivity, shingles.
Arginine
Arginine is converted in the body into a chemical called nitric oxide. Nitric oxide causes blood vessels to open wider for improved blood flow.
Usage:
Stimulates the release of growth hormone, insulin, and other substances in the body.
Ascorbic Acid / Vitamin C
Vitamin C is needed for the growth and repair of tissues in all parts of your body. It is used to: -Form an important protein used to make skin, tendons, ligaments, and blood vessels -Heal wounds and form scar tissue -Repair and maintain cartilage, bones, and teeth -Vitamin C is one of many antioxidants. Antioxidants are nutrients that block some of the damage caused by free radicals. Free radicals are made when your body breaks down food or when you are exposed to tobacco smoke or radiation. The buildup of free radicals over time is largely responsible for the aging process. Free radicals may play a role in cancer, heart disease, and conditions like arthritis. The body is not able to make vitamin C on its own, and it does not store vitamin C.
Usage: Antiviral, antibacterial, adrenal fatigue, wound healing, cancer, immune support, improves vein integrity
B Complex
B-complex 100 is a combination of B vitamins. 100 mg of   NIACIN (B3), THIAMINE (B1) and 2mg of DEXAPENTHANOL (B5), RIBOFLAVIN (B2), PYRIDOXINE (B6).
Usage:
Used to treat or prevent vitamin deficiency due to poor diet, certain illnesses, alcoholism, or during pregnancy. Vitamins are important building blocks of the body and help keep you in good health.
B1 / Thiamine
Vitamin B1, also called thiamine or thiamin, is one of 8 B vitamins. All B vitamins help the body convert food (carbohydrates) into fuel (glucose), which is used to produce energy.
Usage:
Used to treat or prevent vitamin deficiency due to poor diet, certain illnesses, alcoholism, or during pregnancy. Vitamins are important building blocks of the body and help keep you in good health.
B2 / Riboflavin
Vitamin B2, also called riboflavin, is one of 8 B vitamins. All B vitamins help the body to convert food (carbohydrates) into fuel (glucose), which is "burned" to produce energy. These B vitamins, often referred to as B complex vitamins, also help the body metabolize fats and protein. B complex vitamins are necessary for healthy skin, hair, eyes, and liver. They also help the nervous system function properly.
Usage:
Used to treat or prevent vitamin deficiency due to poor diet, certain illnesses, alcoholism, or during pregnancy. Vitamins are important building blocks of the body and help keep you in good health.
B3 / Niacin
B3 is one of 8 B vitamins. It is also known as niacin (nicotinic acid) and has 2 other forms, niacinamide (nicotinamide) and inositol hexanicotinate, which have different effects from niacin.
Usage:
Diabetes, multiple sclerosis, Bell's Palsy, trigeminal neuralgia, Raynaud's.
B5 / Dexapenthanol
Pantothenic acid (vitamin B5) is an essential component of coenzyme A (CoA) and acyl carrier protein (ACP). In both CoA and ACP, a derivative of pantothenic acid, 4′-phosphopantetheine, forms the active portion of the compound. COA is required for the chemical reactions that produce energy from carbohydrates, fats, andproteins and for the synthesis of essential fats, cholesterol, certain hormones, and the neurotransmitter acetylcholine. ACP is involved in the synthesis of fatty acids. The principal functions of pantothenic acid are through CoA which is required for synthesis of essential fats, sterols, steroid hormones, melatonin, acetylcholine, and heme (a part of hemoglobin and many metabolic proteins).
Usage: Skin conditions, osteoarthritits, rheumatoid arthritis, bromyalgia, chronic fatigue, adrenal fatigue, allergies, asthma, low immunity, insomnia, hypoglycemia, atherosclerosis, neuritis, multiple sclerosis depression, cataracts, gastritis, poor peristalsis, duodenal ulcer
B6 / Pyridoxine
Vitamin B6, also called pyridoxine, is one of 8 B vitamins. All B vitamins help the body convert food (carbohydrates) into fuel (glucose), which is used to produce energy. These B vitamins, often referred to as B complex vitamins, also help the body metabolize fats and protein. B complex vitamins are needed for healthy skin, hair, eyes, and liver. They also help the nervous system function properly. All B vitamins are water-soluble, meaning that the body does not store them. Vitamin B6 helps the body make several neurotransmitters, chemicals that carry signals from one nerve cell to another. It is needed for normal brain development and function, and helps the body make the hormones serotonin and norepinephrine, which in uence mood, and melatonin, which helps regulate the body clock. Along with vitamins B12 and B9 (folic acid), B6 helps control levels of homocysteine in the blood. Homocysteine is an amino acid that may be associated with heart disease. Your body needs B6 in order to absorb vitamin B12 and to make red blood cells and cells of the immune system.
Usage:
Seizures, dyskinesias, dementia, depression, carpal tunnel syndrome, diabetic neuropathy, acne, dermatitis, asthma, nausea or toxemia of pregnancy
B12 / Methylcobalamine
Vitamin B12, vitamin B12 or vitamin B-12, also called cobalamin, is a water-soluble vitamin with a key role in the normal functioning of the brain and nervous system, and for the formation of blood. It is one of the eight B vitamins. It is normally involved in the metabolism of every cell of the human body, especially a ecting DNA synthesis and regulation, but also fatty acid synthesis and energy production. Neither fungi, plants nor animals are capable of producing vitamin B12. Only bacteria and archaea have the enzymes required for its synthesis, although many foods are a natural source of B12 because of bacterial symbiosis.
Usage:
Pernicious anemia, allergies, asthma, canker sores, atopic dermatitis, diabetic neuropathies, sciatica, fatigue, depression, insomnia, herpes zoster (shingles), psoriasis
Caffeine
Caffeine is a bitter, white crystalline xanthine alkaloid that acts as a stimulant drug. Caffeine is found in varying quantities in the seeds, leaves, and fruit of some plants, where it acts as a natural pesticide that paralyzes and kills certain insects feeding on the plants.
Usage:
Caffeine is a central nervous system and metabolic stimulant, and is used both recreationally and medically to reduce physical fatigue and to restore alertness when drowsiness occurs. It produces increased wakefulness, faster and clearer flow of thought, increased focus, and better general body coordination.
Calcium
Calcium is a mineral found in many foods. The body needs calcium to maintain strong bones and to carry out many important functions. Almost all calcium is stored in bones and teeth, where it supports their structure and hardness. The body also needs calcium for muscles to move and for nerves to carry messages between the brain and every body part. In addition, calcium is used to help blood vessels move blood throughout the body and to help release hormones and enzymes that aect almost every function in the human body.
Usage:
Used for muscle cramping, twitching, urticaria, rashes, insect bites, hypersensitivity reactions.
Choline Chloride
Choline is an essential nutrient your body makes in small amounts, however you must consume it through your diet to get enough. In adults, choline helps keep your cell membranes functioning properly, plays a role in nerve communications, prevents the buildup of homocysteine in your blood (elevated levels are linked to heart disease) and reduces chronic inflammation.
Usage:
liver disease, including chronic hepatitis and cirrhosis. It is also used for depression, memory loss, Alzheimer's, delay fatigue in endurance exercise.
Chromium
Chromium is a mineral that humans require in trace amounts, although its mechanisms of action in the body and the amounts needed for optimal health are not well defined, Chromium is known to enhance the action of insulin, a hormone critical to the metabolism and storage of carbohydrate, fat, and protein in the body.
Usage:
Hypoglycaemia and diabetes, CVDF and atherosclerosis, increases HDL, lowers LDL and decrease total cholesterol.
Copper
Copper is a mineral. It is found in many foods, particularly in organ meats, seafood, nuts, seeds, wheat bran cereals, grain products, and cocoa products. The body stores copper mostly in the bones and muscles. The liver regulates the amount of copper that is in the blood. Copper is used as medicine.
Copper is used for treating copper deficiency and the anemia it may cause. Having too little copper (copper deficiency) is rare. It sometimes occurs in people who get too much zinc from diet or supplements, have intestinal bypass surgery, or are fed by feeding tubes. Malnourished infants can also have copper deficiency.
Usage:
Improving wound healing, and treating osteoarthritis and brittle bones (osteoporosis).
D-Alpha-Lipoic Acid
Alpha-lipoic acid is an antioxidant that is made by the body and is found in every cell, where it helps turn glucose into energy.
Usage:
Protection Against Oxidative Stress, Metabolic Syndrome, Diabetes, Promoting Better Eye Health, Neuroprotection, Preserving Bone Density, Metal Chelation, Migraine Prevention, Maintaining Healthy Skin.
D-Biotin
Biotin is a coenzyme and a B vitamin and is also known as vitamin H.
Usage:
It supports the health of the skin, nerves, digestive tract, metabolism, and cells.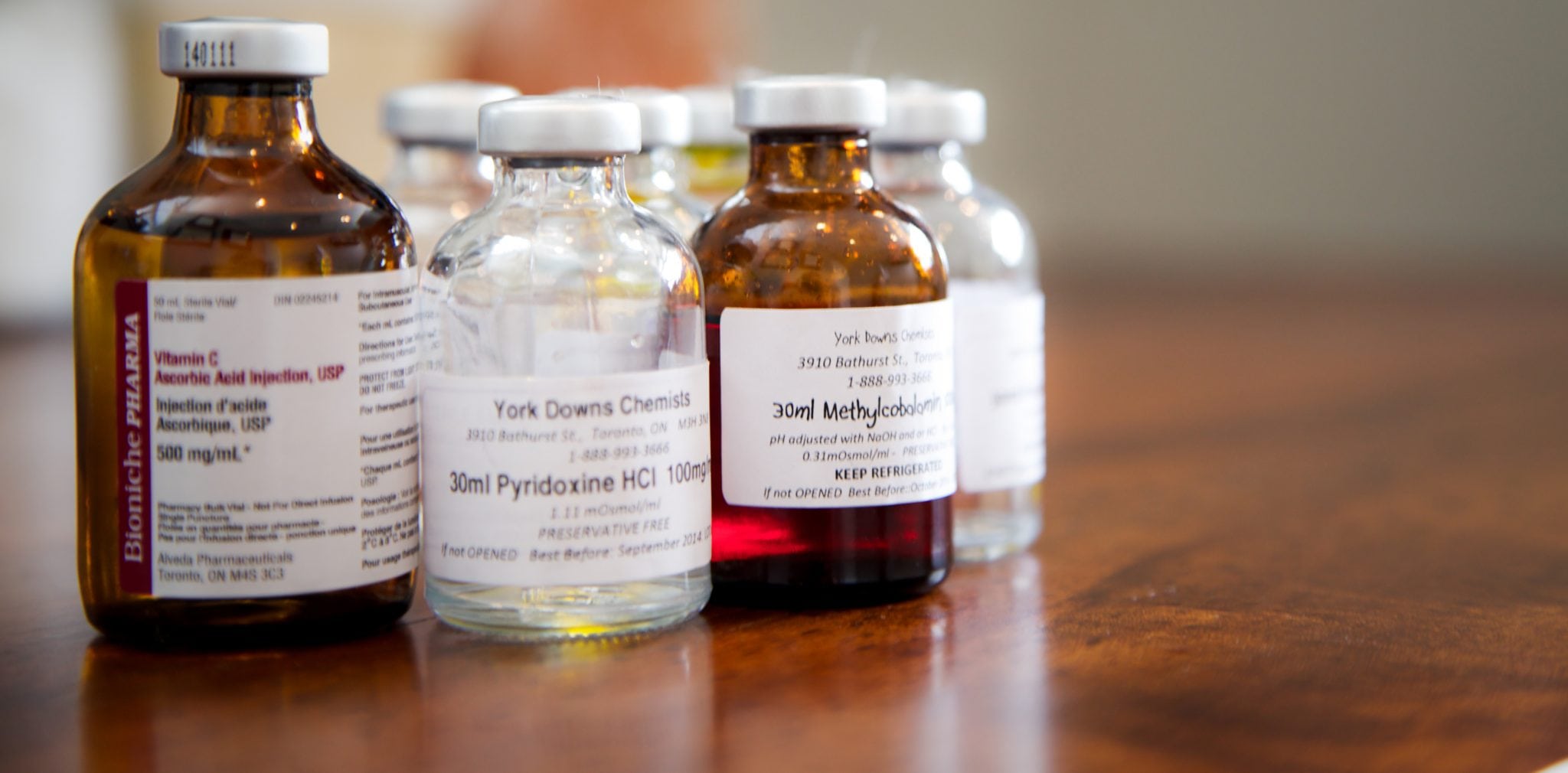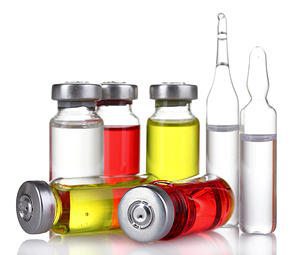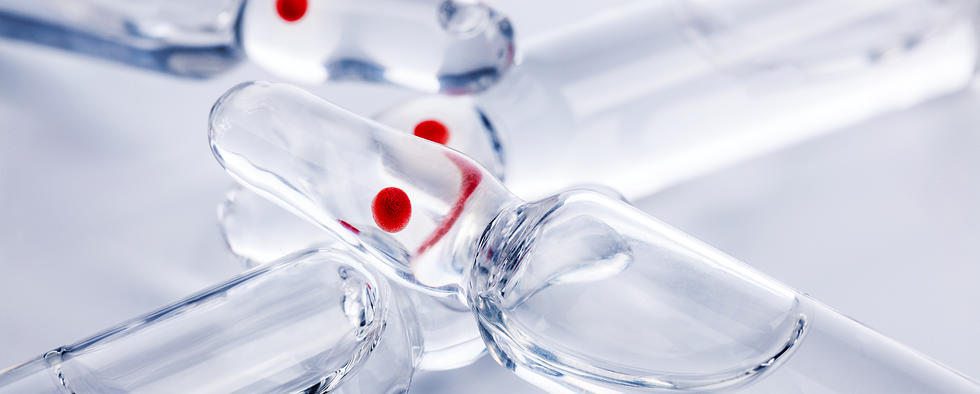 Glucosamine
Glucosamine sulfate is a naturally occurring chemical found in the human body. It is in the fluid that is around joints.
Usage: Glucosamine sulfate is commonly used for arthritis. Scientists have studied it extensively for this use. It is most often used for a type of arthritis called osteoarthritis. This is the most common type of arthritis.
Glycerolphoscholine (GPC)
L-Alpha Glycero Phospho Choline (GPC) is a naturally occurring phospholipid precurser and metabolite derived from soy lecithin. GPC is a nutrient that safely and naturally sharpens alertness, concentration and other cognitive functions. GPC has been shown to promote the effects of growth hormone releasing hormone and increase human growth hormone (hGH) secretion in both young and elderly individuals as well as patients with Senile Dementia similar to Alzheimers disease. GPC also affects numerous biochemical and neurotrasmitter systems that have been involved in the development of age-related memory dysfunction.
Usage:
Memory, Cognitive Function, Recovery Time In Head Injury Patients, Attention Span, Mental and Physical Performance in Healthy Individuals, Strength and Endurance during Workouts, Liver and Brain Function, Coordination, Human Growth Hormone Secretion.
Innositol
Inositol, unofficially referred to as "vitamin B 8 ," is present in all animal tissues, with the highest levels in the heart and brain. It is part of the membranes (outer coverings) of all cells, and plays a role in helping the liver process fats as well as contributing to the function of muscles and nerves.
Usage:
Metabolic Syndrome, Depression, Panic Disorder, Bipolar Disorder, Polycystic Ovary Syndrome.
L-Carnitine
Carnitine is a substance that helps the body turn fat into energy. Your body makes it in the liver and kidneys and stores it in the skeletal muscles, heart, brain, and sperm. Usually, your body can make all the carnitine it needs. Some people, however, may not have enough carnitine because their bodies cannot make enough or can't transport it into tissues so it can be used. Some other conditions, such as angina or intermittent claudication, can also cause low levels of carnitine in the body, as can some medications.
Usage:
L-Carnitine elevates the amount of carnitine stored in your muscles reulting in fat loss and more energy are two of these benefits, but taking carnitine is known to improve all of the following:
•    High-intensity work capacity
•    Increase athletic performance
•    Speed your recovery from intense exercise
•    Make your brain work better
•    Prevent oxidative stress that leads to longer term health problems such as cardiovascular disease, diabetes, and chronic inflammation.
L-Glutathione
Glutathione (GSH) is a tripeptide with a gamma peptide linkage between the amine group of cysteine (which is attached by normal peptide linkage to a glycine) and the carboxyl group of the glutamate side-chain. It is an antioxidant, preventing damage to important cellular components caused by reactive oxygen species such as free radicals and peroxides.
Usage:
Detox, Antioxidant, antiviral, after stroke, before radiation, chelates some heavy metals, Cancer, Parkinsons, ALS, Multiple Sclerosis.
L-Glutamine
L-glutamine is an amino acid found in high levels throughout the body (primarily in skeletal muscle). L-glutamine has many functions in the body, including protein synthesis. L-glutamine is also essential to proper function of the immune system. In addition, L-glutamine appears to play a role in brain function and digestion.
Usage:
Enhance exercise performance, as well as help with the following health conditions:anxiety, Crohn's disease, depression, insomnia, ulcerative colitis.
L-Lysine
Lysine, or L-lysine, is an essential amino acid. That means it is necessary for human health, but the body can't manufacture it. You have to get lysine from food or supplements. Amino acids like lysine are the building blocks of protein. Lysine is important for proper growth, and it plays an essential role in the production of carnitine, a nutrient responsible for converting fatty acids into energy and helping to lower cholesterol.
Usage:
The body absorb calcium, and it plays an important role in the formation of collagen, a substance important for bones and connective tissues including skin, tendon, and cartilage.
L-Methionine
A sulfur containing essential amino acid that is important in many body functions. It is a chelating agent for heavy metals.
Usage:
Helps body process and eliminate fat, antioxidant, build healthy tissue, promote cardiovascular health.
L-Proline
A non-essential amino acid that is synthesized from GLUTAMIC ACID. It is an essential component of COLLAGEN and is important for proper functioning of joints and tendons.
Usage:
Collagen and cartilage growth, keeps muscles and joints flexible, reduce sagging/wrinkling and skin aging.
Magnesium
Magnesium is the fourth most abundant mineral in the body and is essential to good health. Approximately 50% of total body magnesium is found in bone. The other half is found predominantly inside cells of body tissues and organs. Only 1% of magnesium is found in blood, but the body works very hard to keep blood levels of magnesium constant. Magnesium is needed for more than 300 biochemical reactions in the body. It helps maintain normal muscle and nerve function, keeps heart rhythm steady, supports a healthy immune system, and keeps bones strong. Magnesium also helps regulate blood sugar levels, promotes normal blood pressure, and is known to be involved in energy metabolism and protein synthesis. There is an increased interest in the role of magnesium in preventing and managing disorders such as hypertension, cardiovascular disease, and diabetes. Dietary magnesium is absorbed in the small intestines. Magnesium is excreted through the kidneys.
Usage:
Natural calcium channel blocker used for hypertension, pre-eclampsia, arrythmias, muscle cramps, migranes, asthma, fibromyalgia, chronic fatigue syndrome.
Methylfolate
Methylfolate is the primary biologically active form of folic acid used at the cellular level for DNA reproduction, the cysteine cycle and the regulation of homocysteine.
Usage:
Inadequate Folic Acid, Anemia From Inadequate Folic Acid, Tropical Sprue, Prevention of Fetal Neural Tube Defects when Pregnant.
N-Acetylcystine (NAC)
NAC is a slightly modified version of the sulfur-containing amino acid cysteine. When taken internally, NAC replenishes intracellular levels of the natural antioxidant glutathione (GSH), helping to restore cells' ability to fight damage from reactive oxygen species (ROS).
Usage:
Acetaminophen toxicity and acute liver failure, Influenza, Chronic obstructive pulmonary disease, Helicobacter pylori.
Selenium
Selenium is a trace mineral that is essential to good health but required only in small amounts. Selenium is incorporated into proteins to make selenoproteins, which are important antioxidant enzymes. The antioxidant properties of selenoproteins help prevent cellular damage from free radicals. Free radicals are natural by-products of oxygen metabolism that may contribute to the development of chronic diseases such as cancer and heart disease. Other selenoproteins help regulate thyroid function and play a role in the immune system.
Usage:
Cancer preventative, hepatoprotective, cancer, cervical dysplasia, immune support, cataracts, macular degeneration, CVD, atherosclerosis, Heavy metal overload.
Taurine
Taurine, or 2-aminoethanesulfonic acid, is an organic acid widely distributed in animal tissues. It is a major constituent of bile and can be found in the large intestine and accounts for approximately 0.1% of total human body weight.
Usage:
Helps regulate the nervous system and muscles and maintain a healthy brain and heart.
Zinc
Zinc is involved in numerous aspects of cellular metabolism. It is required for the catalytic activity of approximately 100 enzymes and it plays a role in immune function, protein synthesis, wound healing, DNA synthesis, and cell division. Zinc also supports normal growth and development during pregnancy, childhood, and adolescence and is required for proper sense of taste and smell. A daily intake of zinc is required to maintain a steady state because the body has no specialized zinc storage system.
Usage:
Immune support, wound healing, post-surgery, ulcers, colitis, herpes, anorexia, diabetes, macular degeneration, low sperm count.
0.9% Saline Solution
0.9% Sodium Chloride Injection USP is a sterile solution of sodium chloride (NaCl, more commonly known as salt) in water.
Usage:
Used for overall dehydration.